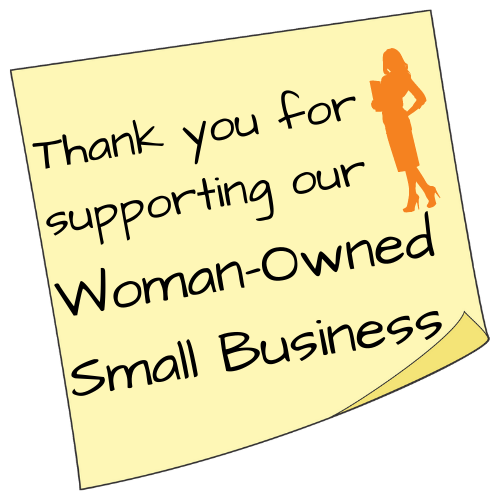 Having a group of experienced and dedicated employees is important for any company's success, and GCG Event Partners is no different. Our employees enjoy working hard to help our clients reach their goals.  How do we know this? Several of our employees have been with us for well over a decade, and the "new employee" has been with us for three years. With that kind of longevity, experience and dedication are easy to come by.
Take a look below to learn more about some of our team both in and out of the office.
Lori Gershaw
President
Read More About Lori
Lori inherited her entrepreneurial spirit directly from her Dad who gave her the sound advice she followed to be successful in business.  And it must have worked since she has been at it since 1989.  She works tirelessly to strategically guide GCG Event Partners while continually making the changes necessary to meet the needs of the marketplace over time.  First and foremost, she prides herself in cultivating a friendly, respectful work environment that allows employees to easily achieve a work-life balance.
While volunteering for a local dog rescue, Lori accidentally became a "Foster Fail", as they say.  And it's a good thing because she can't imagine life without "Moxie" now.  Their favorite outing to do together is to greet the WWII Veterans visiting from the Honor Flight Program at the WWII Memorial in Washington, DC.
Allan Stark
Vice President
Read More About Al
As Vice President, Allan's primary areas of responsibility include financial, accounting, technical, Web, online marketing and operations. Since joining GCG's parent company, Gershaw Conference Group back in 1995, Allan has been instrumental in implementing GCG Event Partners' core business philosophies and culture. His steadfast dedication to GCG's mission supports a solid customer-centric focus.
When he's not designing and updating GCG Event Partners' operations systems, Allan is busy engineering and constructing many home improvement projects. There's no job too big or too daunting for Allan to tackle.
Michelle Barbaro
Operations Manager
Read More About Michelle
Michelle brings to GCG 15 years of corporate and medical event management experience along with a background in human resources and recruiting. Her diverse skill-set has served as an integral part in developing and implementing our comprehensive member network and our hiring processes. Michelle continues to establish strong relationships with both GCG Event Partners' Clients and On-Site Meeting Professionals.
When not managing GCG's Member Services Department, you can find Michelle whipping up a new recipe for her family. Always the cooking enthusiast, she's not one to shy away from trying new things and shares her delicious recipes with her GCG family as well.
Sara Kirner
Manager, Business Development
Read More About Sara
Sara brings to GCG Event Partners over 14 years of sales and marketing experience in the pharmaceutical industry.  She plans to apply those skills to build lasting relationships with GCG Event Partner's clients and to ensure satisfaction in an ever-changing marketplace.
Sara loves to golf and has played some beautiful courses in Phoenix, Hawaii, and Ireland.  These days she doesn't have as much time because she is busy going on adventures with her children but she looks forward to the day that they can all play golf together!
Paul Cunningham
Marketing Manager
Read More About Paul
Bringing well over a decade of sales experience, Paul joined GCG Event Partners in 2013. He has proven to be a vital part of the organization by working tirelessly to ensure our clients' satisfaction. This tenacity has led to Paul taking on expanded roles in both sales and marketing.  In fact, one of Paul's responsibilities is this website, so let him know if you are having any issues with it.
Paul's real hobby is chasing around his two little girls, which takes up almost all of his time. If he does happen to find a spare moment, he tries to catch up on his favorite team, the Boston Bruins. Once his girls become Bruins fans, he'll enjoy combining his favorite hobbies and watching the games with them.
Cara O'Neill
Project Manager
Read More About Cara
In 2005, Cara joined GCG Event Partners as a Placement Specialist bringing with her a strong event planning background within the hotel and healthcare industries. It was her strong attention to detail, exceptional customer service and willingness to take on more responsibility, that earned her a promotion to GCG Project Manager. In addition to working with our Member Services Team, Cara now finds herself engaged in managing new company initiatives while contributing her writing talents to our Marketing Department.
Whether it be for enjoyment or for professional purposes, Cara has always enjoyed writing. Journaling on a regular basis helps keep her skills honed as does the large amount of editorial efforts she provides in reviewing her daughters' college papers.
Jenn May
Placement Specialist
Read More About Jenn
Jenn began working at GCG Event Partners in 2010, took a brief hiatus to stay at home with her family and then rejoined our Member Services Department in January of 2015. She has the unique ability of understanding our Clients' needs and communicates those needs to our On-Site Professionals with clarity and precision. Jenn continuously demonstrates what defines a team player in our organization and is always willing to go over and above when needed.
Life is about balance and as much as Jenn enjoys working, she loves exercising even more. Her favorite work-out activities include spin and boot camp classes. Jenn's commitment to fitness is notably key to her vitality and energetic personality.
Carol Fumicello
Event Coordinator
Read More About Carol
As GCG Event Partner's Event Coordinator for the past 5 plus years, Carol has been responsible for managing our Meeting Equipment Service. She has been instrumental in creating and developing a nationwide network of preferred vendors who provide quality equipment for our Clients' events. Carol's expertise is beneficial to our Clients as she is able to advise them of best ordering practices as well as the most cost effective options when ordering equipment.
When she isn't working in the office, you never know where you'll find Carol. A travel enthusiast, her Delta Airlines credentials from her previous life enable her to venture throughout the country and abroad. Carol's favorite US destinations include Walt Disney World and the Napa/Sonoma wine countries. If given the option to incorporate two of her favorite relaxing vacations however, you'd find Carol on a cruise ship en route to Bermuda.
Elizabeth Stark
Accounts Payable Specialist
Read More About Elizabeth
Elizabeth is GCG's Accounts Payable Specialist and a key member of the Accounting Department. Liz's attention to detail and drive for perfection are the fundamental reasons why she has always excelled in her career. She brings a varied background to GCG; she has been in retail management, a real estate agent, and a property manager.  She is best known for being a professional, award winning garden designer and URI Master Gardener.
Liz enjoys gardening at home now where she designs beautiful window boxes and container gardens.  She and her husband Allan spend their time out and about with their two dogs Molly and Sadie while splitting their time between Rhode Island and New Hampshire.
Did You Know?
Lori, our President, started out as a teacher.
Did You Know?
Allan, our Vice President, is a home improvement specialist and can fix almost any problem you might find in a house.
Did You Know?
Lori, our President, was a ski bum in Breckenridge, Colorado just before launching her Meeting Planning business.
Did You Know?
Our staff are dog lovers and they often bring their dogs to work with them.
Did You Know?
Michelle, our Placement Services Manager, loves boating with her family.
Did You Know?
Our staff really enjoy working at GCG Event Partners. The average tenure is currently 10.5 years!
How Can We Help?
To let us know how we can assist you, please fill in the information below: