Trade Show Pro•fess•ion•al /treyd shoh pruh-fesh-uh-nl/– noun: 1. An experienced professional located at the site of the trade show who is responsible for any or all parts of the client's booth operation. 2. A local professional that helps or aids the client with their trade show booth's operation. 3. A trade show professional that can work autonomously or as part of a team 4 A member of the GCG Event Partners network who possesses the appropriate experience and skills necessary to make your next trade show a success – Synonyms: Trade Show Staff, Trade Show Personnel, Local Event Staff, Engagement Specialist, Booth Assistant. –Related Forms: Trade Show Booth Management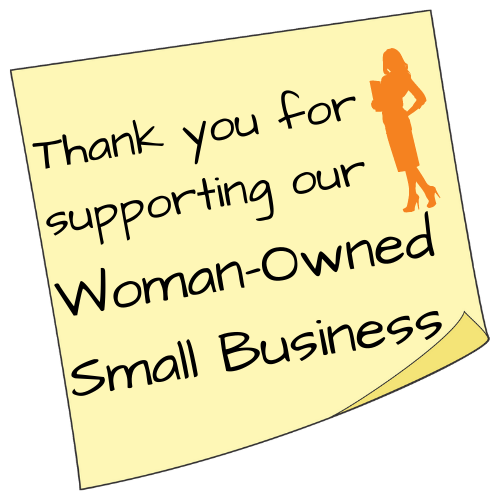 Reliable. Nationwide. Professional.
Local In-Booth Support Working For Your Success.
Exhibiting at a trade show is an investment, and we want to help you get the most out of that investment. So, what can help set your booth apart? Well, by far the most important thing is that you need to be able to meet with and interact with each and every interested visitor. At times it can be challenging trying to allow a fair amount of time to every customer, and that's where GCG Event Partners can be your greatest asset.
The members of our network are highly qualified business professionals.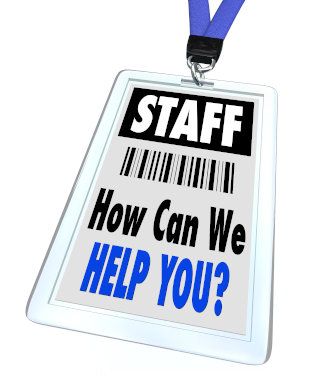 We provide you with access to our network of local event professionals who are familiar with and experienced in the field of trade show management. Our large pool of knowledgeable and trusty-worthy trade show professionals can serve as an extension of you or work as a team, meeting each and every potential customer and future sale.
Given consideration to the show's size, perhaps you'd be best suited hiring multiple people to assist you. GCG Event Partners has been providing local trade show and exhibit staff since 2003. Just tell us what it is you need and we'll be there for you!
What Can GCG Event Partners Tradeshow and Exhibit Staff Do For You?
Invite attendees to visit your booth
Register attendees and collect contact information
Demonstrate your products and services
Answer questions about your products and services
Distribute brochures and other collateral
Assist with setting up and breaking down your booth
What are the benefits of hiring GCG Event Partners Tradeshow and Exhibit Staff?
Our network provides you with access to seasoned professionals who will work towards your booth's success.
Stay compliant while working with freelancers and independent contractors.
We will hand-select a professional that is local to the area and familiar with your venue.
Our Tradeshow and Exhibit Staff are highly skilled and can learn from you how best to sell your products and services.
Our staff of polished and articulate professionals will serve as great representation of your company.
You won't miss an opportunity to connect with each visitor when you have appropriate booth coverage.
Frequently Asked Questions
What kind of qualifications do your Trade Show Professionals (TSPs) have?
Our Trade Show Professionals are pre-qualified and must have a minimum of 3 years of experience before they can become a part of our network. On average, they have about 12 years of experience. Plus, since they are local to the community, they have valuable regional knowledge and familiarity.
Do we get to pick our TSP from a selection of choices?
We offer the options of Resume Reviews and Candidate Interviews as additional services. For Resume Reviews, we confirm a TSP is available to work an assignment and the client reviews the resume to give a final confirmation. For Candidate Interviews, we confirm a TSP is available to work and assignment and the client conducts a phone interview to give final confirmation.
Do the TSPs have a certain dress code?
You, the client, designate the dress code for each event.
Are the Professionals able to wear a company provided uniform or shirt?
Yes, our professionals can wear a company provided uniform or shirt.
Can we provide training before the event?
Trainings are done in a variety of ways including conference calls, video conferencing and in-person. A training that requires the TSP to be in person must adhere to the four hour minimum. Virtual trainings do not have a minimum and are charged by the quarter hour.
Can I ship materials to the professional to bring to the event?
Yes, these arrangements will be made with the TSP once assigned. We suggest shipping materials to the event location or a UPS/FedEx store location if possible. There are factors to consider such as the weight of the packages, whether the TSP has a car big enough to hold the boxes, whether the TSP has a car at all (not always the case in cities), and the risk of "porch pirates" stealing materials from the TSP's porch.
Can the TSP ship materials back to us after the event?
Yes, although there may be additional charges if extra time and mileage are needed.
What different levels of service do you offer and how does the pricing work?
We offer two levels of Trade Show Professionals

Manager

: Works autonomously or without client representation onsite.

Assistant

: TSP takes direction from supervision onsite and works in a supportive role to client's staff.
Do prices increase the closer the event date is?
Rates are the same regardless of when a TSP is booked. However, a rush charge is incurred for TSPs ordered within 7-business days of an event. It is encouraged to place orders as soon as possible.
How much lead time is needed to book TSPs?
We recommend about 4 – 6 weeks, if possible, especially for larger events with multiple days. However, we understand that sometimes circumstances require last minute requests. We will always do everything in our power to fill a shift and have filled many shifts with little lead time. A rush charge does apply for events booked within 5 business days to the start of the event.
If we have events in several different cities, will I have multiple points of contact within GCG depending on the geography?
Your Placement Specialist will remain your one-point-of-contact no matter where your events take place.
Is pricing the same nationwide?
Yes, our rates are the same across the country, however certain markets do incur a Premium Market Surcharge of an additional $10/hr. These areas include California, Hawaii, Canada, New York City, and Puerto Rico.
Did You Know?
Lori, our President, started out as a teacher.
Did You Know?
Allan, our Vice President, is a home improvement specialist and can fix almost any problem you might find in a house.
Did You Know?
Lori, our President, was a ski bum in Breckenridge, Colorado just before launching her Meeting Planning business.
Did You Know?
Our staff are dog lovers and they often bring their dogs to work with them.
Did You Know?
Michelle, our Placement Services Manager, loves boating with her family.
Did You Know?
Our staff really enjoy working at GCG Event Partners. The average tenure is currently 10.5 years!