Virtual Meeting Professionals
Vir•tu•al Mee•ting Pro•fess•ion•al /vir-choo-uhl mee-ting pruh-fesh-uh-nl/– noun:  An experienced meeting professional who can facilitate video conferences or aid meeting planners with their group calls. 2. A meeting professional that is part of a team that manages different portions of large online events such as break-out sessions. 3. A meeting professional that can assist with tasks during online meetings such as taking attendance or Q&A while the meeting planner handles other aspects of the call. 4. A member of the GCG Event Partners network who possesses the appropriate experience and skills necessary to make your next virtual meeting or event a success – Synonyms: Virtual Meeting Host, Virtual Meeting Personnel, Video Conferencing Professional, Video Chat Personnel, Assistant Video Conferencing Professional.
Experienced. Skilled. Effective.
Professionals For Your Video Conference.
These days, more and more companies are turning to video conferencing. Some of this was planned, but many have been forced into this due to restrictions on in-person meetings. Whether an event was initially planned as an online meeting or it had to be switched from an in-person meeting, we are here to help.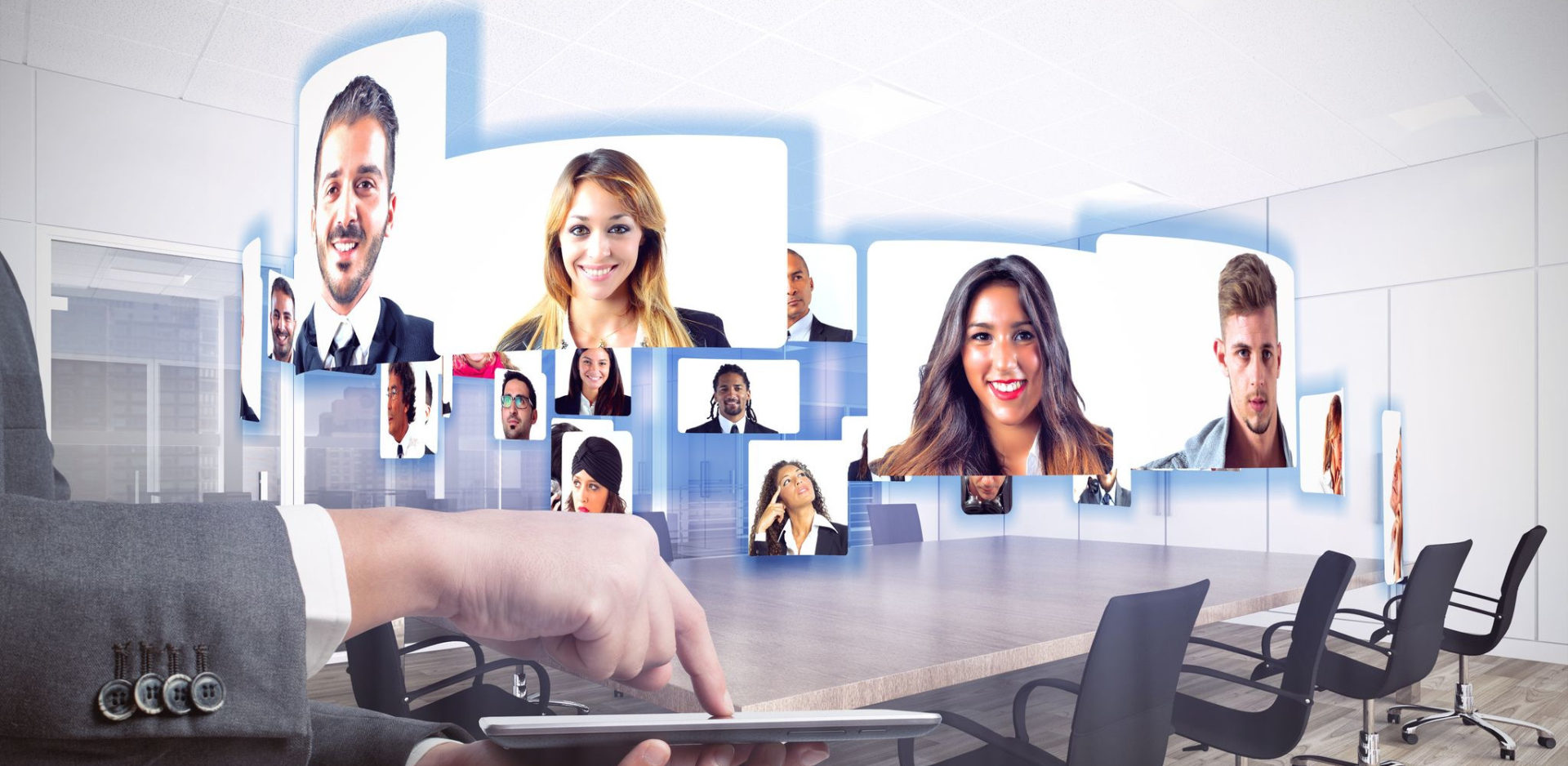 Below are some of the things our Virtual Meeting Professionals can assist with:
Set up your virtual conference (we'll figure out your needs and which platform and program is the best match)
Set up registration for speakers, panelists, exhibitors, attendees
Send out email invitations
Set up panelists invites, compile slides in advance; then day of, coordinate between the speaker(s), manage slides presentation, unmuting specific individuals as needed
Set up exhibitor halls, send out invites, set up appointment calendar, make sure they have everything they need
Set up/manage breakout rooms
Day of: Handle any tech issues throughout the conference
Q&A: Collect questions throughout conference, sort through and send privately to speaker, or can announce questions as necessary
Polls: Set up questions to ask your attendees during the conference
Reports: See the list of attendees, poll results
Record your conference to access later for you or those who registered but could not attend
Recap your meeting to help planning for future conferences
The meetings and events industry took a very large hit due to COVID-19. Many planners were thrust into managing a whole new type of event. Video conferences can be as simple as a call between friends, but often to run a successful meeting or conference online, there are a lot more details to take into account. All of these aspects need to be managed live while the conference is taking place. It can be much more than a meeting planner can handle on their own. Planners are looking for help.
As always, GCG Event Partners is here for every event, everywhere, every time. From within our network of members, we are able to match planners with professionals that have the necessary video conferencing skills. Planners don't have to go it alone. Whether looking for someone to manage an entire video conference or personnel to help with different aspects of an event, we are here to help.
Our Virtual Meeting Professionals are also members of our On-Site Professionals network, so when live, in-person meetings are back in style, we are ready.