Hiring Local Event Staff in DC
Washington, DC Event Professionals
Reliable, Dependable, Trustworthy, Experienced
Hard to live up to, hard to earn! Let us show you why our placement team and network of professionals earn your trust at every event.
GCG Event Partners has a large, nationwide network of on-site, on-demand meeting and event professionals. More importantly we have numerous local event and meeting personnel in the Washington, DC area, and our members have worked at and are familiar with most of the local event venues.
Still not sure? check out our reviews on google.
Ready to learn more about how we can help you? Request a quote.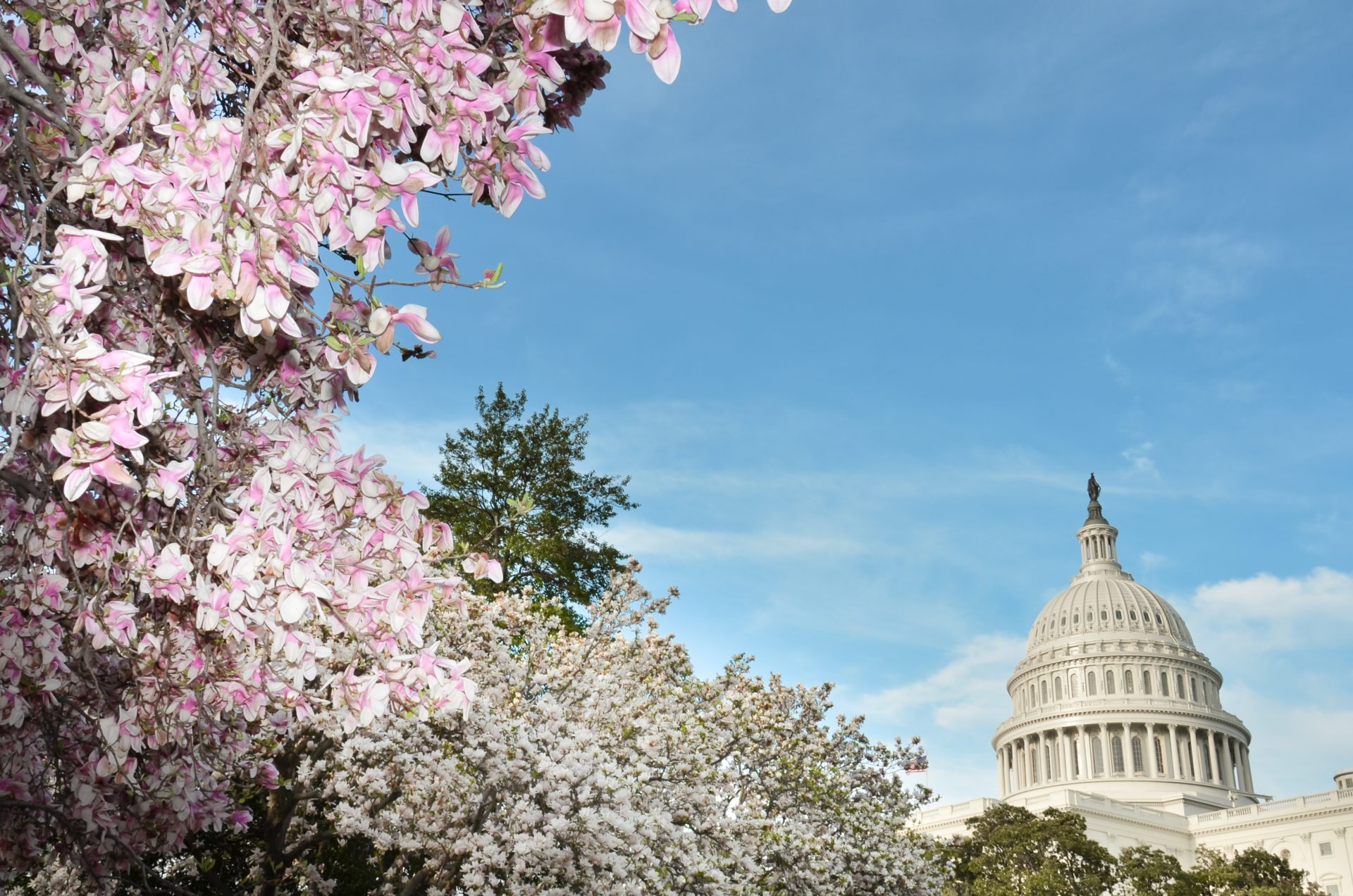 What Type Of Event Staff?
GCG event professionals come from the meeting planning and hospitality industry. Many are Meeting Planners and have industry certifications like CMP (Certified Meeting Professional), others have training in specific software platforms like Cvent, while others specialize in just the on-site management of live events and meetings.  All have at least 3 years' experience and overall, they average 11 years.
On-Demand
Pay-Per-Job
Skilled Event Professionals
Our professionals are not waiters, bartenders, or low-level temps. They're not entertainers, models, salespeople or street teams.  Think of them as dependable professionals that are experienced in both management of and assisting in most aspects of executing an event. They will do a great job and make your event better.
These are the types of professionals that we excel at placing:
What Do GCG Event Staff Do?
Event Professionals with experience can be utilized in many ways. The generic term "event staff" is used for a wide array of roles. Here's a short list of the roles our professionals can perform during your event:
Meeting Managers
Registration Management and Staffing
Trade Show Booth Management and Staffing
Trade Show Lead Capture
Ticket Collectors, Greeters,
Guides and Directional Personnel
Breakout Management
Food and Beverage Monitoring
Local DC Personnel For Meetings And Events
Local makes sense! Local is green, right?  Well, in addition to reducing your carbon footprint by hiring local, the other green we're thinking of is your budget! Execute for less, get better results, and make your job easier by using local Washington DC event staff, no… not staff, professionals.
Save money by not traveling to the event.
Or at least reduce travel expenses by traveling only key people.
Save wear and tear on your staff
Or if you don't have staff, accomplish much more like you had a full staff!
Whether your event is in Capitol Hill, Dupont Circle, Adams Morgan, Georgetown, or outside DC in a place like Old Town Alexandria, our temporary meeting professionals are local to your event and have experience with many of the local venues.
Temporary Event Staff And Labor Laws
Labor laws are complex, and compliance is only getting more difficult to achieve.
Temporary, Gig, freelancer type work is under scrutiny and is a potential liability if not handled properly. GCG Event Partners' on-demand event staff are compliant with all labor laws. It's a safe way to engage these professionals.
Whether you choose to partner with GCG, another provider or even if you choose to hire direct, we urge you to be sure to cover your bases, understand the risks, and comply with all federal, state and local regulations.
Why Is GCG A Great Partner
On-demand personnel that will work at an event or meeting can be sourced from many places. There are numerous websites that let you sift through profiles of people that may or may not be available, that may or may not do a good job. Providing our clients with the right staff is all we do and after more than 20 years doing it, we feel we do a pretty good job placing temporary professionals at meetings and events.
No online profiles or resumes to sift through
No time-consuming interviews to conduct
No juggling worker schedules
No dealing with last minute cancels
No guessing if the person you found can do the job
Our in-house placement team are experts in placing the right professionals. Our network is made up of true professionals that repeatedly do a great job.  Our track record speaks for itself. Many of our clients come to us after having bad experiences elsewhere or having a hard time filling their needs.
However, we are in the people business.  And so, to be totally 100% honest, people are people. An event professional that gets rave reviews from one client sometimes clashes with another…we try to avoid it, but it happens.  We're pretty good at matching, but even we can't always guarantee a perfect placement…. but we really do put every possible effort into each placement.
And when it does happen, we do everything we can to resolve the issue, please just remember people are people.
Anyone promising perfection is probably not telling the whole story. We're honest, realistic, and trustworthy.
Trade Show Professionals
We provide you with access to our network of local event professionals who are familiar with and experienced in the field of trade show management. Our large pool of knowledgeable and trusty-worthy trade show professionals can serve as an extension of you or work as part of your team.
Learn More About Trade Show Professionals
On-site Meeting & Event Professionals
You put a lot of effort into planning your events. However, sometimes you can't be on site to supervise the details, or sometimes you might need assistance from industry veterans who can handle any situations that come up without needing hand-holding. In either case, you need the right people on location to represent your company. That's why you'll want the experience of GCG's freelance On-Site Meeting Professionals to put your mind at ease.
Learn More About OnSite Meeting & Event Professionals
On-Site Meeting & Event Assistants
Assistant On-Site Meeting Professionals provide the support needed to keep your events running smoothly. Whether you need extra sets of hands, or you need to free up your staff to handle other aspects of an event, you'll have access to someone with the precise skills you are looking for.
Learn More About Onsite Meeting & Event Assistants
Travel Directors
The titles Travel Director and Trip Director are used interchangeably these days. While the two terms may have had different distinctions in the past, those lines have become blurred. Luckily for those that don't want to pick a term to use, they have the same acronym, so they can also just be referred to as TDs.
While the terms are basically the same, there are actually two very different ways in which people utilize TDs. There are local Trip Directors and traveling Trip Directors and each has their own benefit. Luckily GCG Event Partners provides both types of professionals, so let's take a look at how the options are different.
Learn More About Travel Directors
Med Ed & Pharma Meeting Professionals
Not only is it cost prohibitive to attend all meetings in a medical education series, it's often not possible. Obviously you need staff there to ensure things go smoothly, but not just any temporary event staff will do. You need someone with experience in the industry, who understands the need to stay compliant. After all, there is too much riding on each meeting to leave things to chance.
Learn More about Med Ed & Pharma Meeting Professionals
Event Staff
If inclined, you're likely to find many different organizations offering Temporary Event Staff. Using freelancers provided by GCG Event Partners allows you to stay compliant while using temporary event staff, offers the convenience of nationwide coverage, connects with a company that has a track record of dependability, gives you the ability to package temp event staff with more experienced personnel, and connects you with our in-house team dedicated to your event's success.
Washington DC Facts
Our nation's capital attracts people from around the world hosting over 18 million visitors annually.
Washington DC Facts
Home to nearly 30,000 hotel rooms, DC offers lodging accommodations suitable for every visitor's style and budget.
Washington DC Facts
It's easy to navigate your way around this city. DC has three airports, an underground Metro system and plenty of sidewalks for pedestrian foot traffic.
Washington DC Facts
In just a 2-mile walk through the National Mall, guests can visit historical memorials dedicated to Lincoln, Jefferson, Martin Luther King, JR, Franklin Delano Roosevelt, Vietnam Veterans, World War II and the Korean War Veterans.
Washington DC Facts
Situated next to the Lincoln Memorial on the west side of the National Mall is the picturesque 2,029 foot- long Lincoln Memorial Reflecting Pool. Its glassy appearance reflects both the Washington Monument and Lincoln Memorial and has served as a backdrop for many artistic renderings.
Washington DC Facts
In 1912, Mayor Yukio Ozaki of Tokyo gifted the city of Washington, DC with 3,000 cherry trees. To honor that gift of friendship, each year the city welcomes spring with the National Cherry Blossom Festival. Today there are more than 3,700 Cherry Trees of many different varieties.
Washington DC Facts
Corporate meeting planners and business associations report record-high attendance for their meetings hosted in DC, mostly due to its numerous site seeing opportunities. In addition to its many historical attractions, this city thrives on cultural diversity, offering an array of unique neighborhoods, award-winning restaurants and year round festivals.
Washington DC Facts
Planning your visit to the Smithsonian's National Zoo is easy. Admission is free and you can now download an app that provides you with interactive maps, demo schedules, animal information and more.
Washington DC Facts
Excited to visit the White House? Contact your congressional representative to schedule access on a self-guided tour through the East Wing and Residence areas. In 2015 a ban was lifted on the use of cameras and guests are now welcome to take photos along the tour route.
Washington DC Facts
All 4 branches of the US Military are represented in the Korean War Veterans War Memorial and it's quite a sight to see. Nineteen soldiers constructed of stainless steel are captured in time dawning military gear as they made their way through the terrain of Korea.