Conduct Venue Site Inspections Using Local Meeting Professionals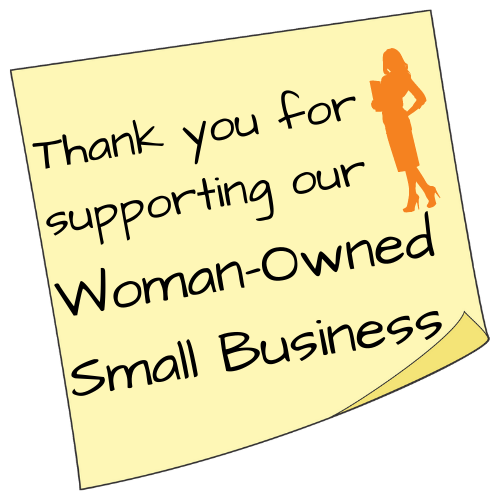 Detailed Site Inspections Without The Travel
These days travel has some extra concerns (to say the least) and sometimes it isn't even feasible. We understand, however, that selecting a venue for an upcoming event is one of the most important decisions to make. With so many factors to consider, a venue site inspection is key in that process and a web search can only provide so much insight. Since 2003, we have successfully saved our clients thousands of dollars by serving as a local presence on the ground, working as an extension of the companies we've had the good fortune of working with. We are seeing now more than ever that having a presence in every US city and town is very beneficial to planners.
We're GCG Event Partners, a national network of Professional Meeting and Event Planners who can help planners decide if the venues they're considering meet their required specifications. Our dedicated members are located in every state and major city across the country.  Based on every client's specific needs, we'll hand-select a detail-oriented meeting professional from within our network who will visit the venue and collect important data. The culmination of these observations assists meeting planners in determining if the venue matches their event's particular needs and vision. Enjoy peace of mind knowing that local site inspectors have experience and knowledge in providing this service.
We encourage planners to design a custom site inspection checklist, however, examples of what Local Venue Site Inspectors can do include:
Evaluate if the venue's meeting space is adequate for your specific event
Send you photos and videos of the venue, meeting space, registration area… etc
Determine if the meeting space layout is optimal for today's standards
Locate the break-out rooms and their proximity to the general session room
Discuss AV needs with in-house or preferred providers
Confirm availability and use of internet access
Determine optimal location for registration area
Locate elevators in relation to meeting space and guest rooms
Determine parking accommodations at the venue and nearby parking garages and lots (designated parking lot, self-pay, valet…)
Tour the guest rooms
Clock the travel time and distance between the venue and closest airport
Review the cleanliness practices adopted by the venue in relation to new Covid-19 standards
GCG Event Partners can make one of the most important aspects of meeting planning easier. As an added bonus, we can remove any concerns you might have about traveling.
Benefits of Partnering With GCG Event Partners:
Experienced On-Site Meeting Professionals
With an average of over a dozen years of experience, our On-Site Meeting Professionals have the skills to make your events a success. They are qualified, experienced, hard working professionals in the meeting and planning industry.
Nationwide Local Meeting Professionals – Guaranteed!
We guarantee that we'll provide a qualified meeting professional anywhere across the continental U.S. It's that simple. It doesn't matter if your needs are in a remote, rural, suburban or urban area. With an extensive network of meeting and event professionals and the ability to efficiently recruit when needed, we can be trusted to fulfill your needs. Plus, there's a good chance our local On-Site Meeting Professionals are familiar with your venue and even the venue staff, which will help to make your meeting run more smoothly. It's like having an employee that lives in the city of your event.
Pre-Screened Members with a Track Record of Success
Every meeting professional is pre-screened to ensure they meet GCG Event Partners professional standards. We continuously review and monitor our members to make sure that they have a track record of success. All this ensures that you are partnered with the most qualified meeting professional anytime, anywhere throughout the U.S.
Dedicated Team Caring for You and Your Needs.
You can take comfort in knowing that our placement team is very experienced, and they proudly maintain a 100% fulfillment rate with reliable local event professionals nationwide. We take the time to understand your company and your specific needs so that your dedicated GCG Event Partners Placement Specialist will carefully match your plans and goals with the ideal On-Site Meeting Professional.
24-Hour Online Access to your Information
You will be able to enter requests and track your meetings 24/7 through our web based system. You can also access our exclusive venue database, providing you with first-hand reviews of any size venue across the country. The reviews come from our dedicated members who have worked events at these locations.
Save Time, Money, and Wear and Tear on Your Staff
You can actually reduce your budget by using experienced, local On-Site Meeting Professionals. By eliminating the need to send your own employees to an event, you'll save on airfare, hotel, meals, transportation, and parking. Local talent also means knowledge and insight which can't be gained from a distance.
Did You Know?
Lori, our President, started out as a teacher.
Did You Know?
Allan, our Vice President, is a home improvement specialist and can fix almost any problem you might find in a house.
Did You Know?
Lori, our President, was a ski bum in Breckenridge, Colorado just before launching her Meeting Planning business.
Did You Know?
Our staff are dog lovers and they often bring their dogs to work with them.
Did You Know?
Michelle, our Placement Services Manager, loves boating with her family.
Did You Know?
Our staff really enjoy working at GCG Event Partners. The average tenure is currently 10.5 years!
How Can We Help?
To let us know how we can assist you, please fill in the information below: